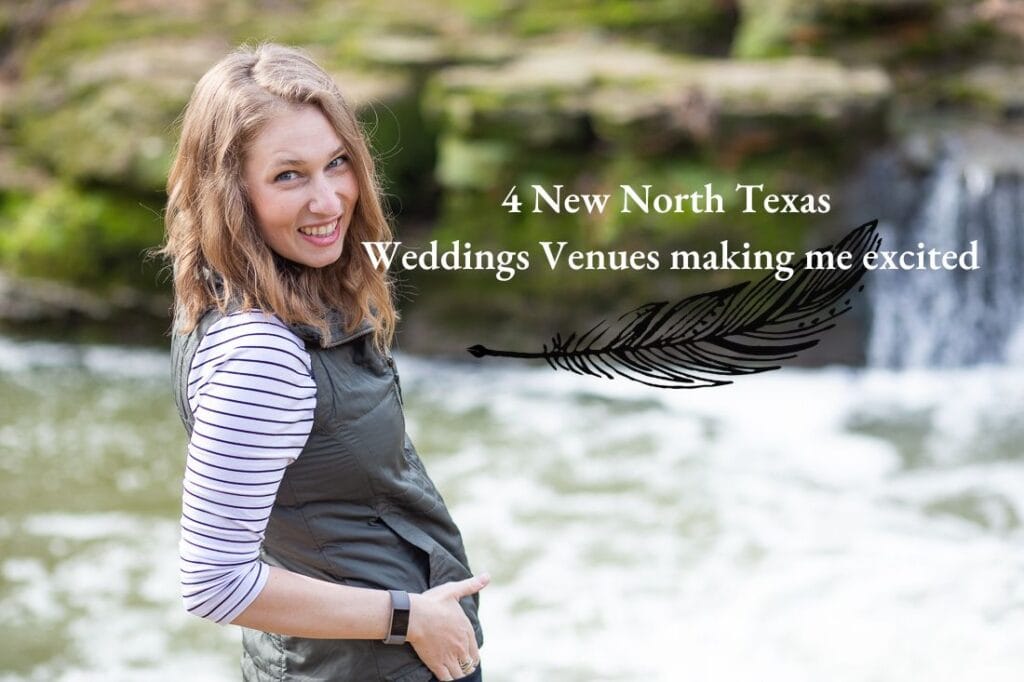 This blog post is very different from what you normally see because, you might have noticed, there is only ONE photo in this post. The reason? I'm sharing about four venues that I haven't photographed–yet 😉 These are 4 new venues coming to the DFW area, or just outside of it, that I'm really looking forward to working at.
Located in Glen Rose, Texas, this spanish inspired wedding village (as I'm calling it) has all the space you need for your friends and family to celebrate your wedding, and rest up after the party! A resort pool is surrounded by villas, the Chapel, and their Cantina. If you want a destination wedding feel but without the travel, this might be the venue for you.
This venue, coming to Azle soon, is one of those venues I can't quite name a style on–it's a little bit modern, with a dash of southern, and just enough softenness to give it all the romance I like to see in a wedding venue. I also read that they are designing it with photography in mind, so ya know that just makes my heart happy.
Opening in Fort Worth in August 2023, is the Chateau Jolie. Now I am a Jane Austen fan girl and lived in France for several months, so anything that can give me the feeling of being back in Europe makes me excited. The venue will have a dramatic staircase for that perfect entrance to your reception, as well as a covered patio space for cocktail hour or act as a protected space for your ceremony in case of rain. Having a larger guest list? This venue can accommodate over 300.
One look at the Loco Lake Event Venue's bridal suite, and I feel the need to put on some leopard print pjs, giant sunglasses, and sip a mimosa with my girls. If there was ever a venue that said "let's just have a good time," it's this one. The building exteriors are sleek black metal, pops of color in the interior, starburst chandeliers in the reception space with massive windows. The venue is located about an hour north of Fort Worth, contains 42 acres, and a private lake, so you have plenty of beautiful scenery and privacy.