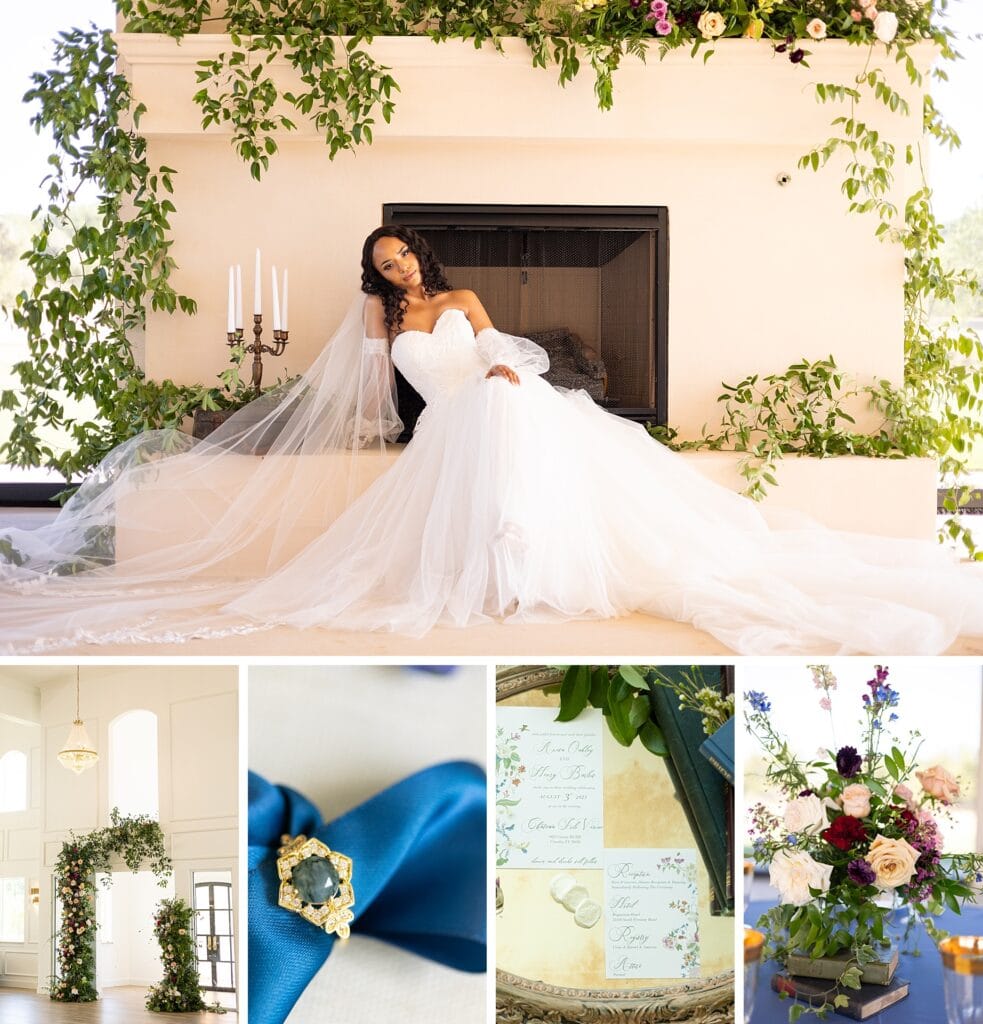 I was supposed to take a break this summer, but when the opportunity to design a styled shoot at a new French-inspired venue in Fort Worth came up, I just couldn't resist.
Like a true 90s kid, when I was touring the venue–specifically when I was standing in the loft around the bridal suite looking down into the ballroom through the vinette of Chateau Joli's several chandeliers–I immediately envisioned the ballroom scene from Beauty and the Beast. So naturally, I had to have a fairy tale inspired shoot.
Now I wanted the look to be a soft fairy tale rather than something on-the-nose. That's the trick with having an elegant themed event–it has to be subtle, if you don't know what you're looking for, you just might miss it.
Styled Shoots are great fun, when they're happening. In the weeks and days leading up to the shoot, I'm just a wee bit on edge about it. Why? Because if it doesn't come together and look amazing, it's my fault. However, once I walk through the venue doors and see the set ups coming together, the buckets and buckets of flowers waiting to be styled, the cake on the table, then I can breathe and enjoy the fun. 
My goal with a style shoot is to always have some creative flair, a twist on a normal wedding design. First thing I did for this was to have the ceremony set up indoors and the reception out on the covered patio. One, 'cause it was August and unspeakably hot; two, nothing elevates the feel of an event as easily as an alfresco reception. Next, I opted to have the "altar" space be at the front entrance rather than the staircase. As a bride, I knew I would want the dramatic entrance from the staircase for my ceremony, which would not flow well if the staircase was also the backdrop.
Another twist you'll notice in our lovely Model Destenee's hair. I love the idea of a metal floral crown (hello Kate Middleton) but didn't want her to look princess, going for subtle remember? So we took the headpiece, inverted it, and placed it on the back of her head instead of on top.
I love how soft, romantic, yet vibrant this wedding inspiration is. And how many fairy tales came to my mind while photographing it.
Beauty and the Beast I've already mentioned, but our no-hanger dress styling made me think of Sleeping Beauty. The mirror, fruit on the table, and animals of the invitations evoke Snow White. Do you see any others?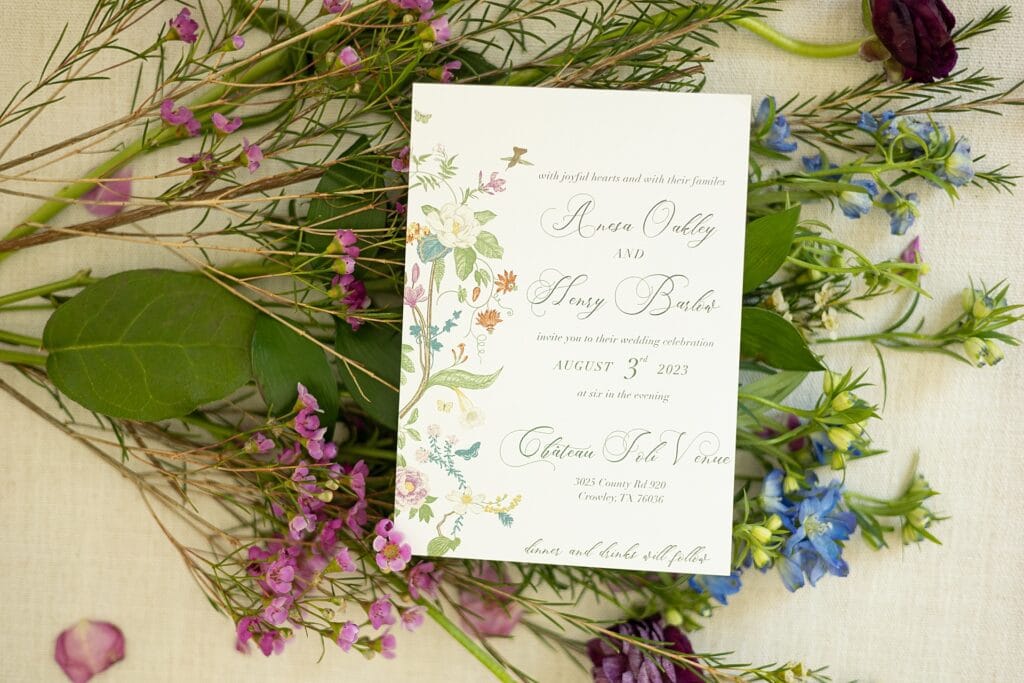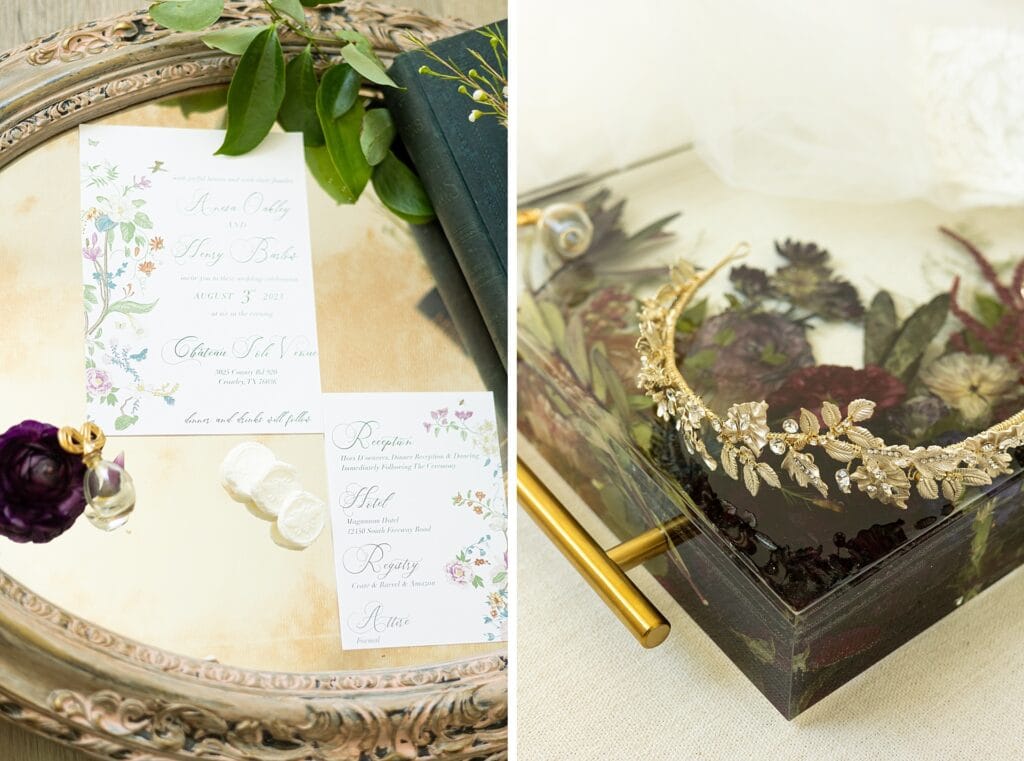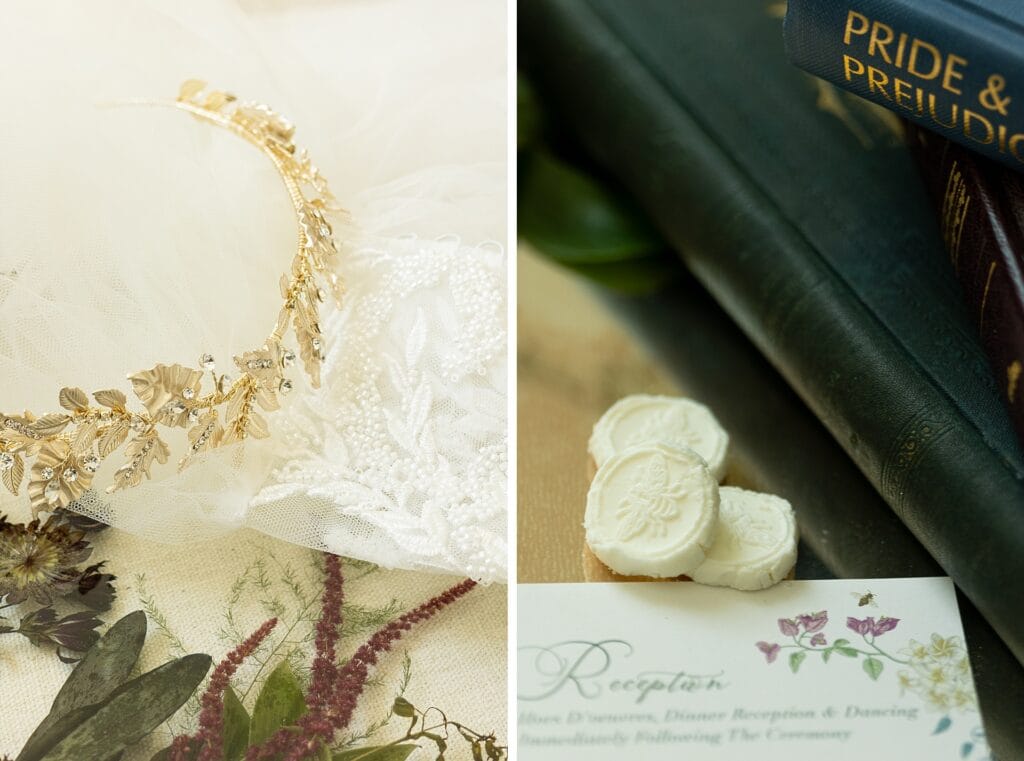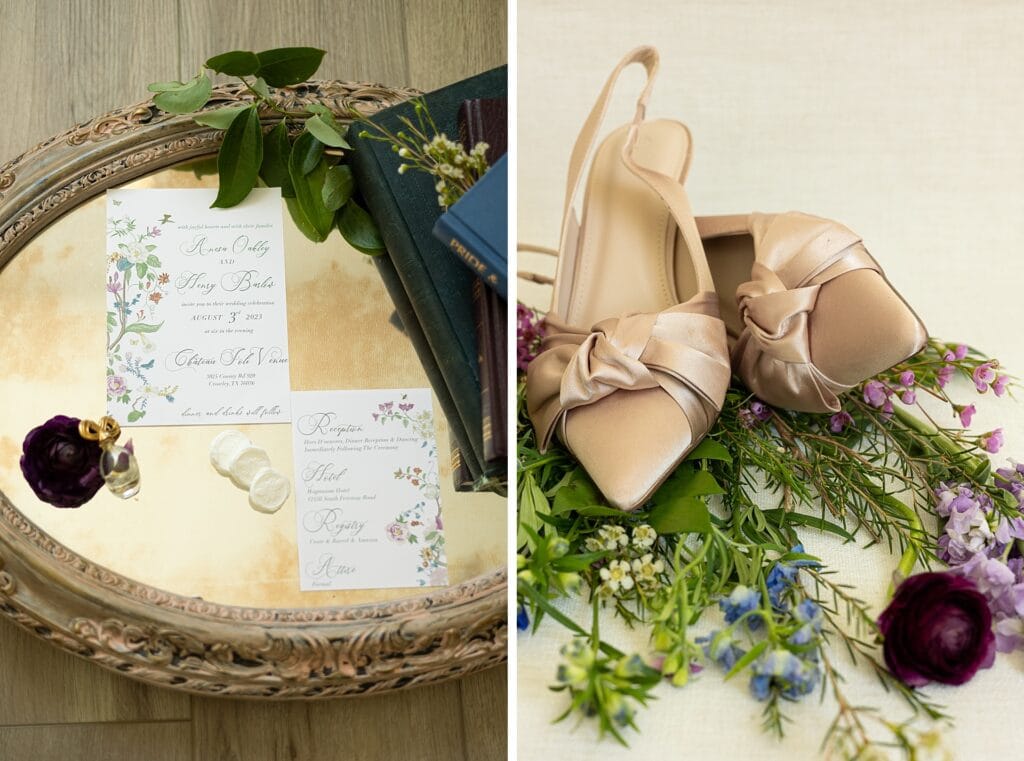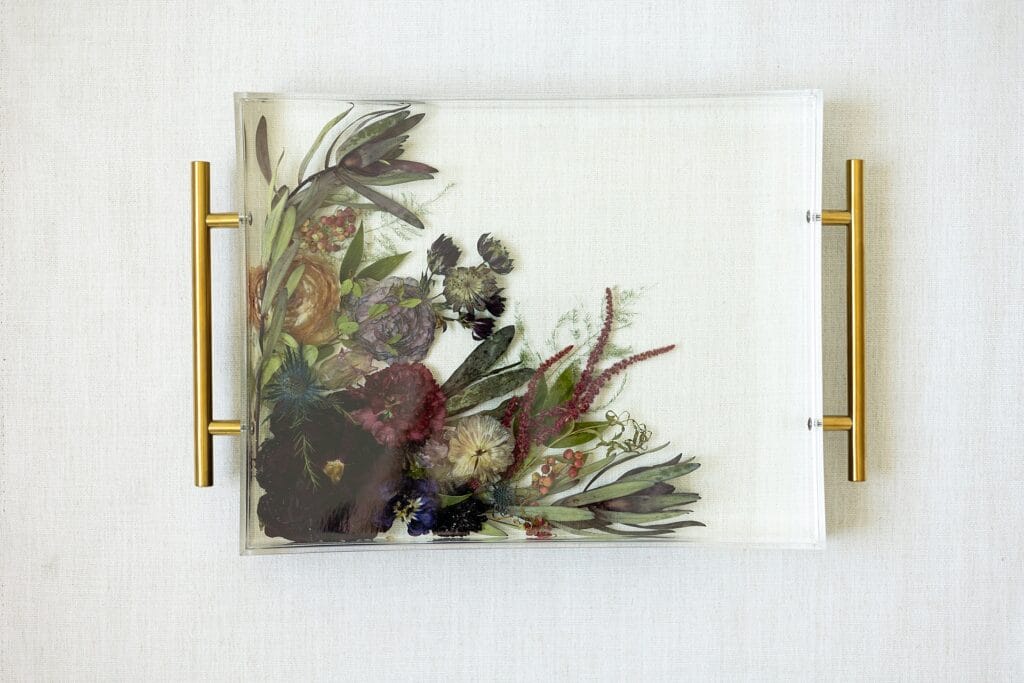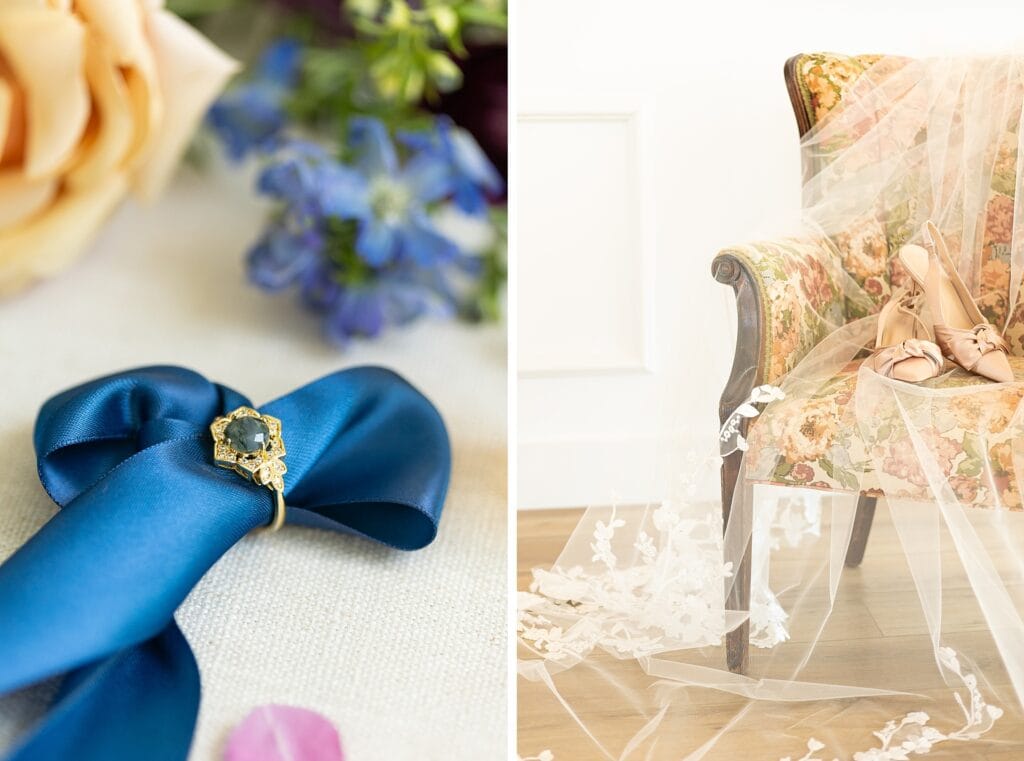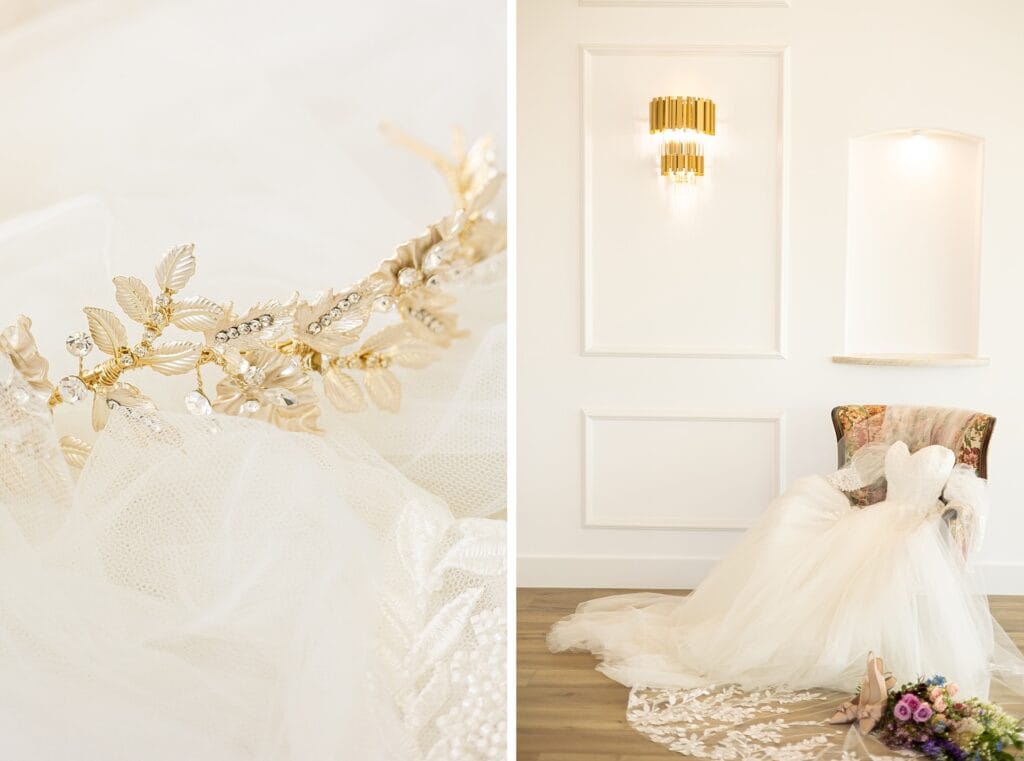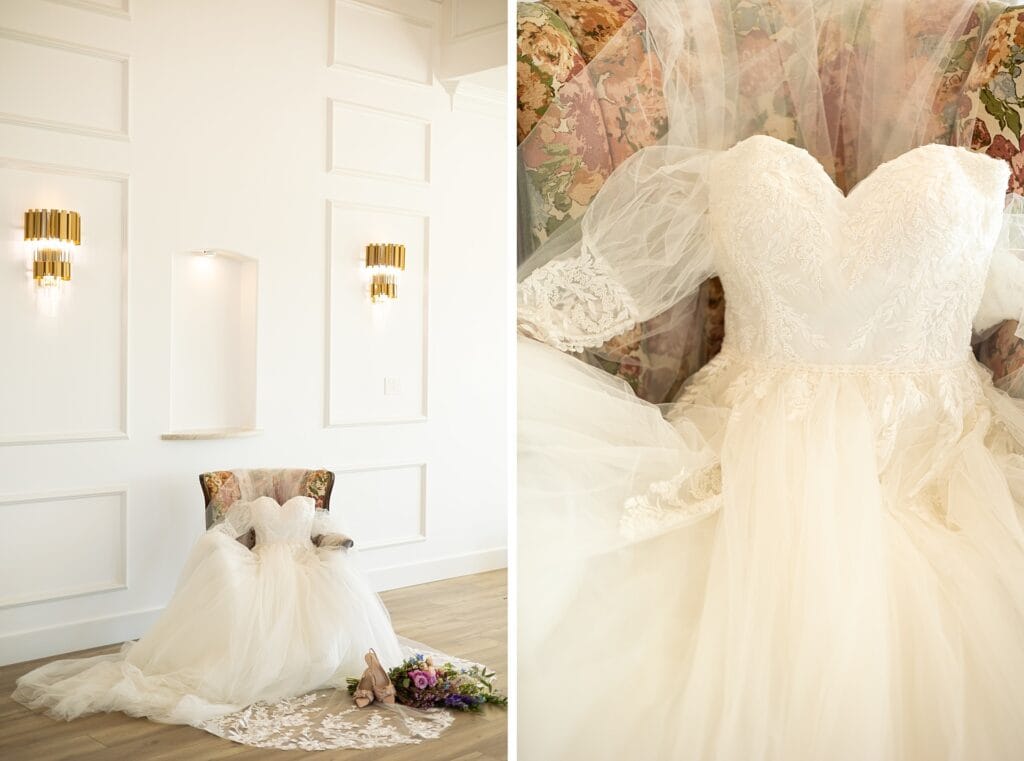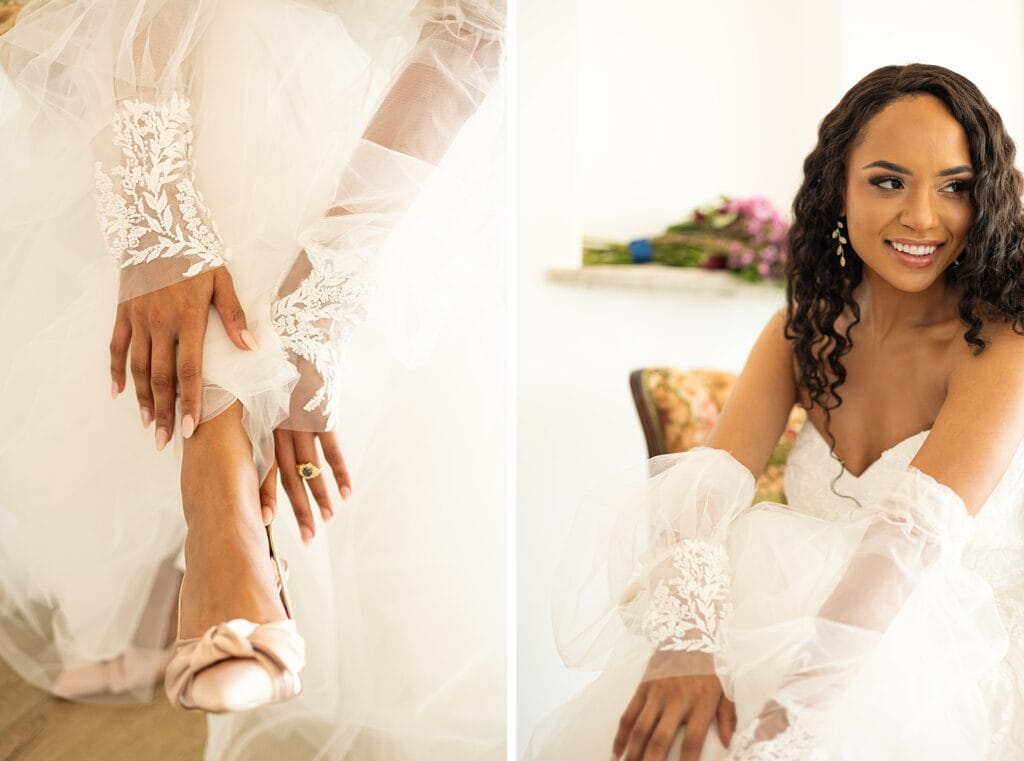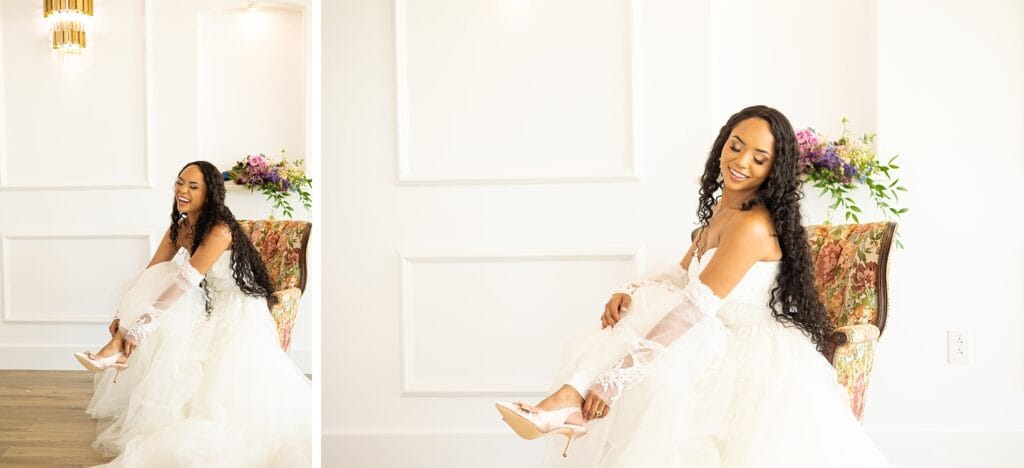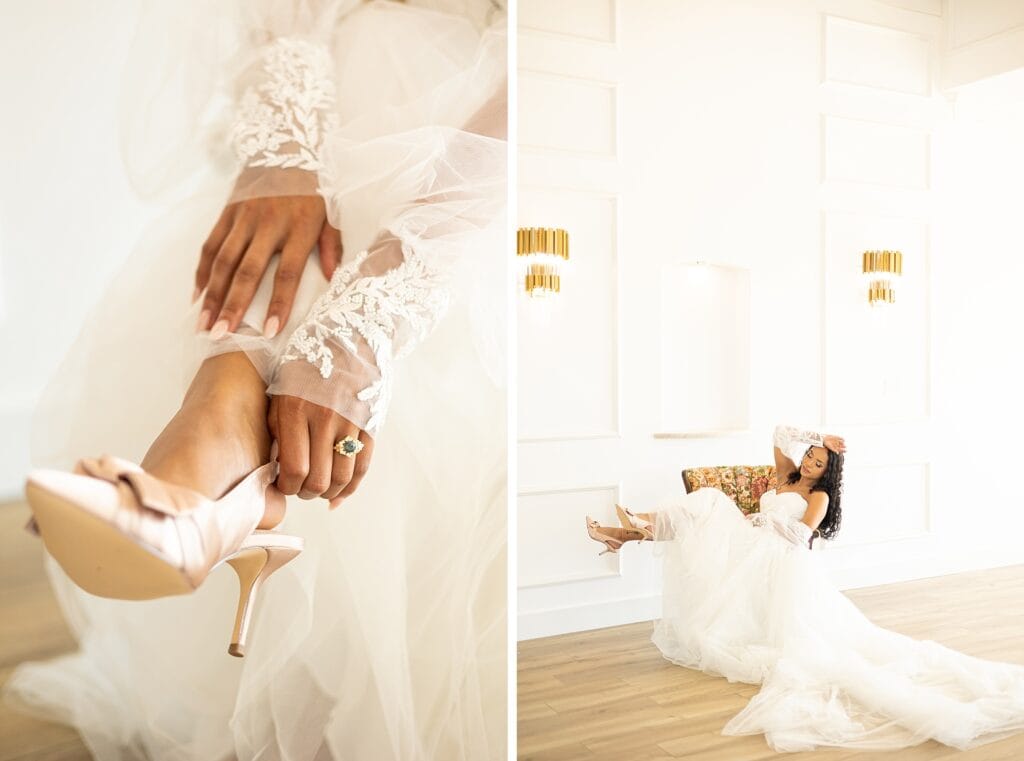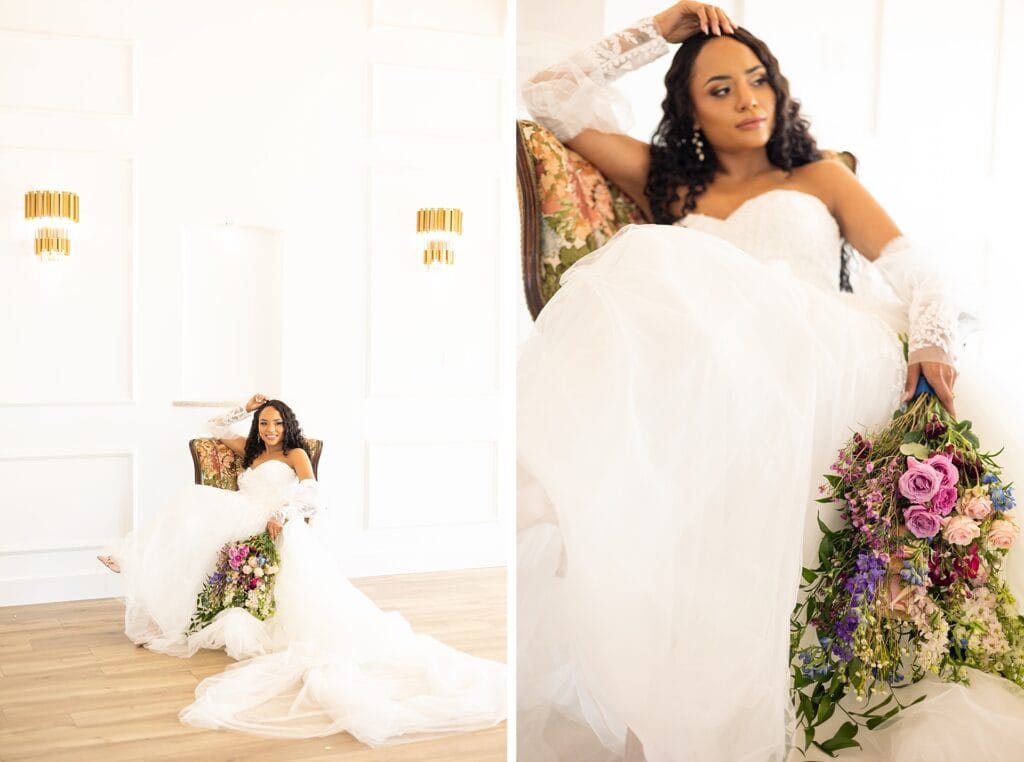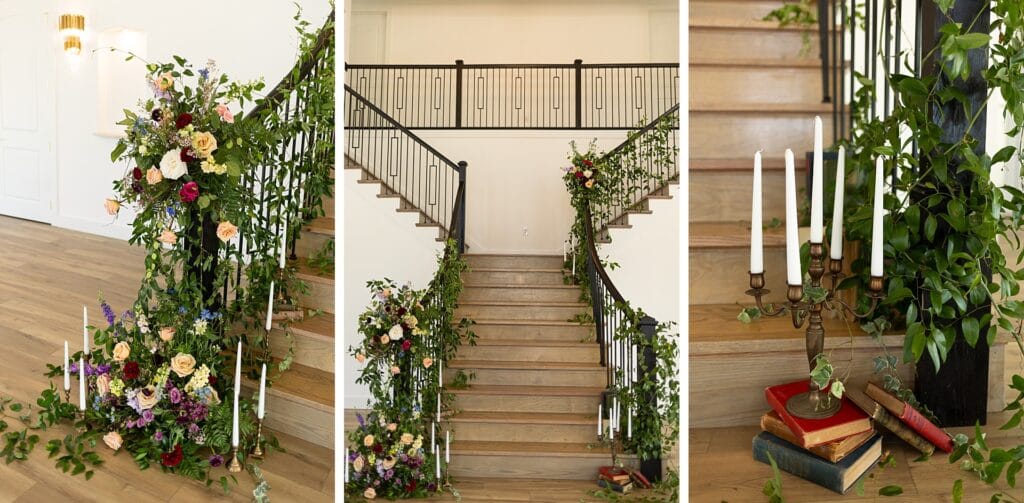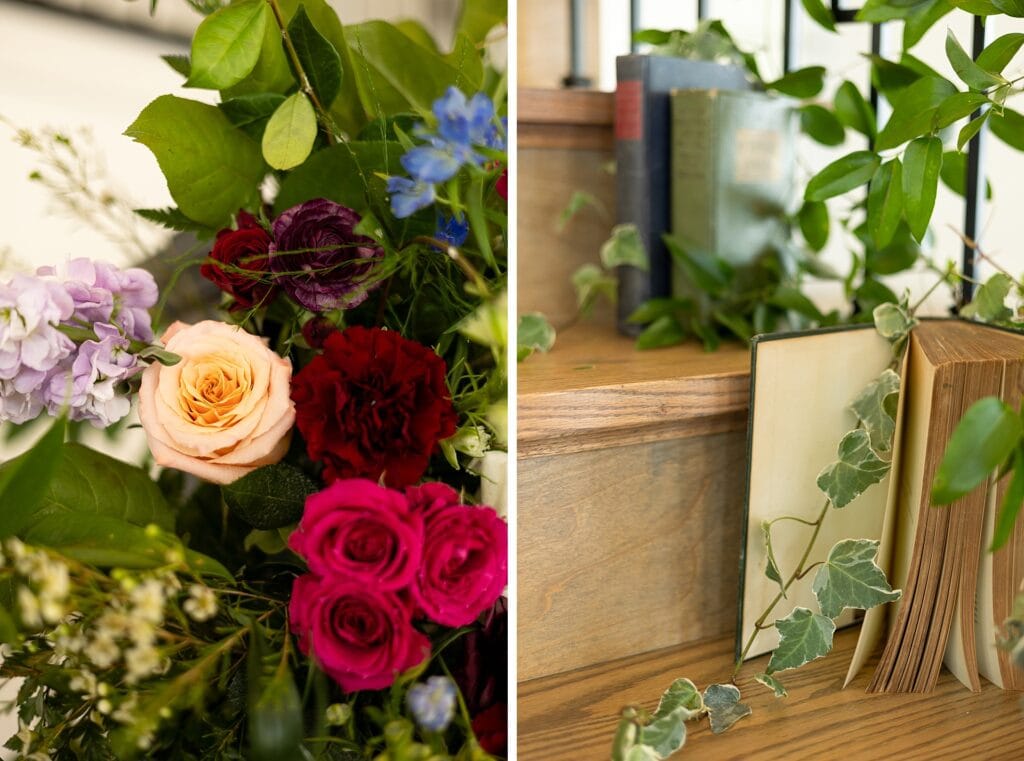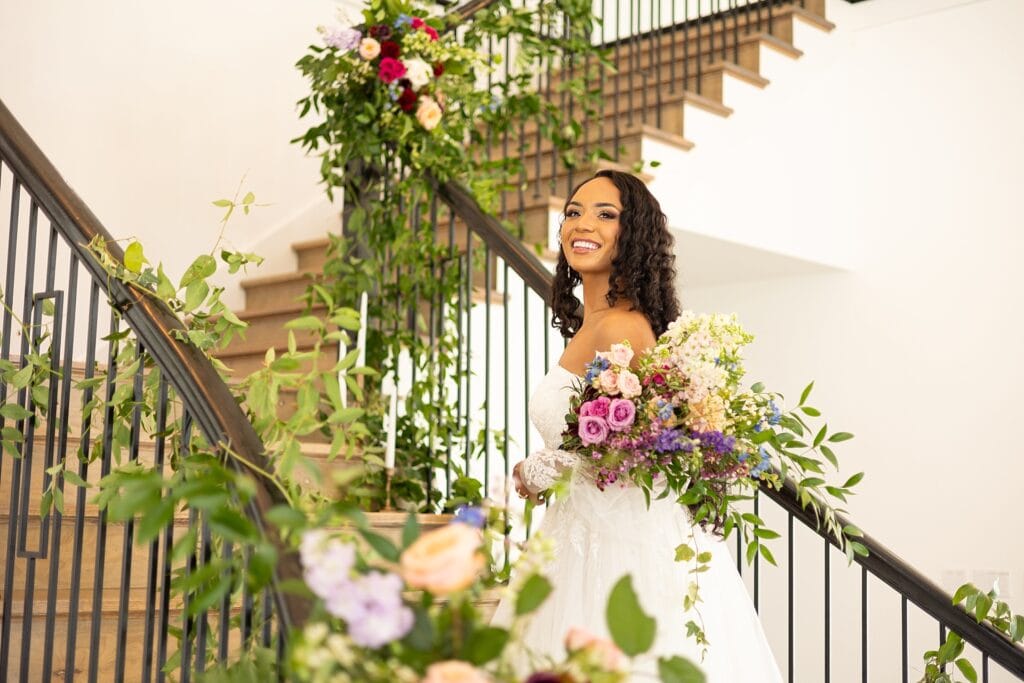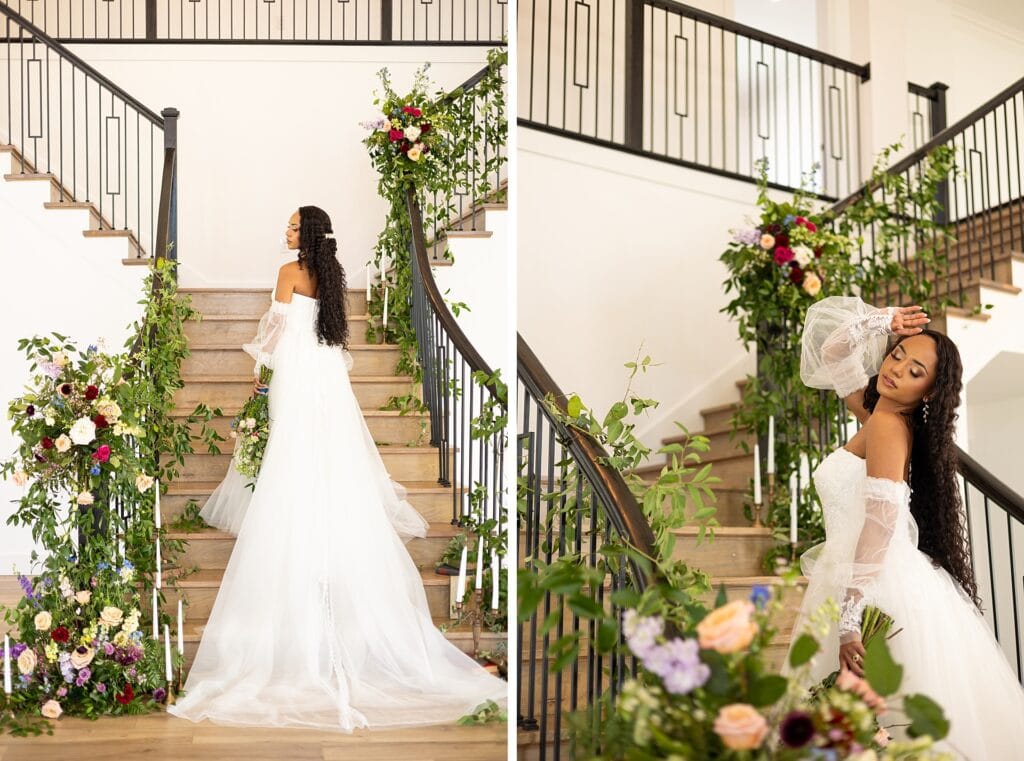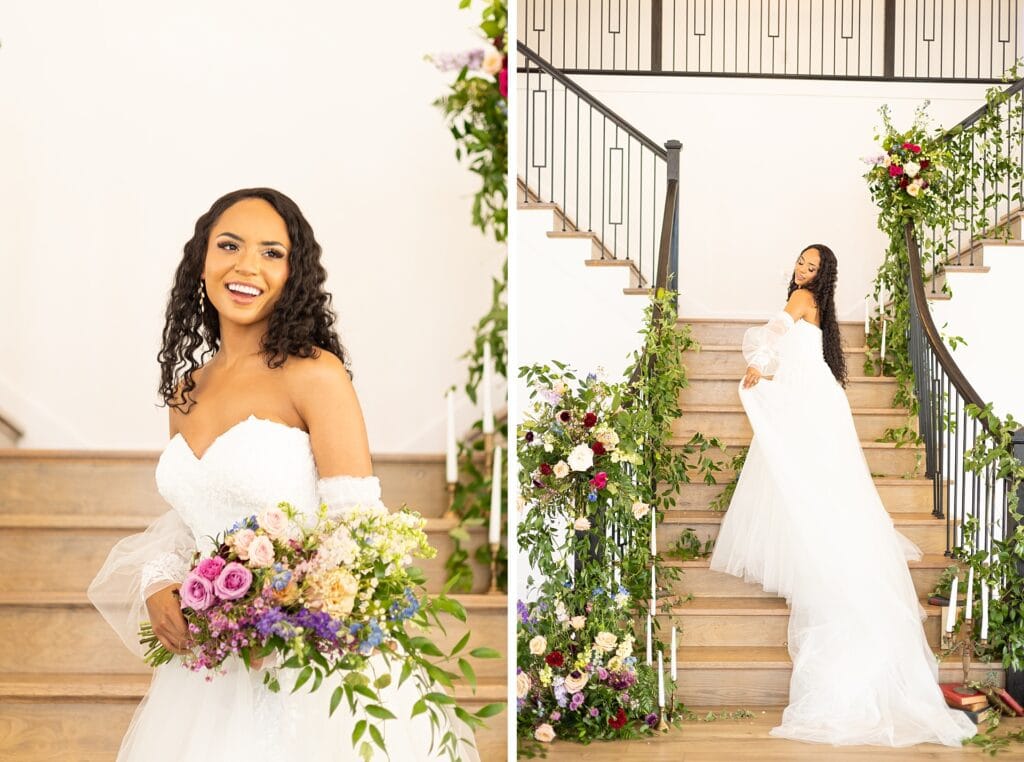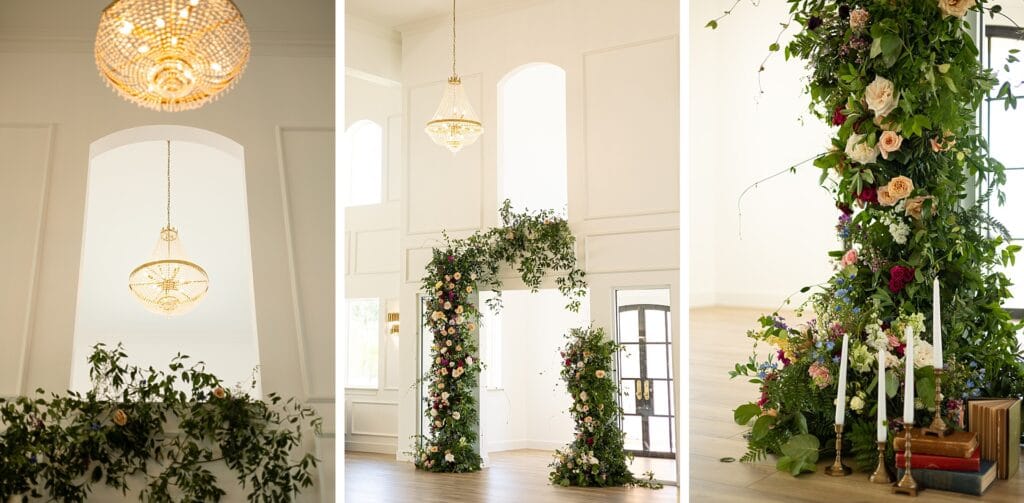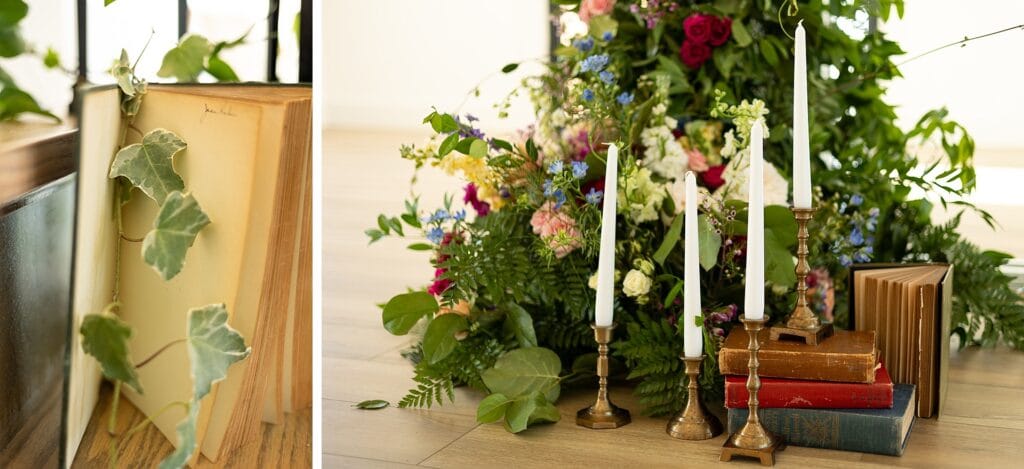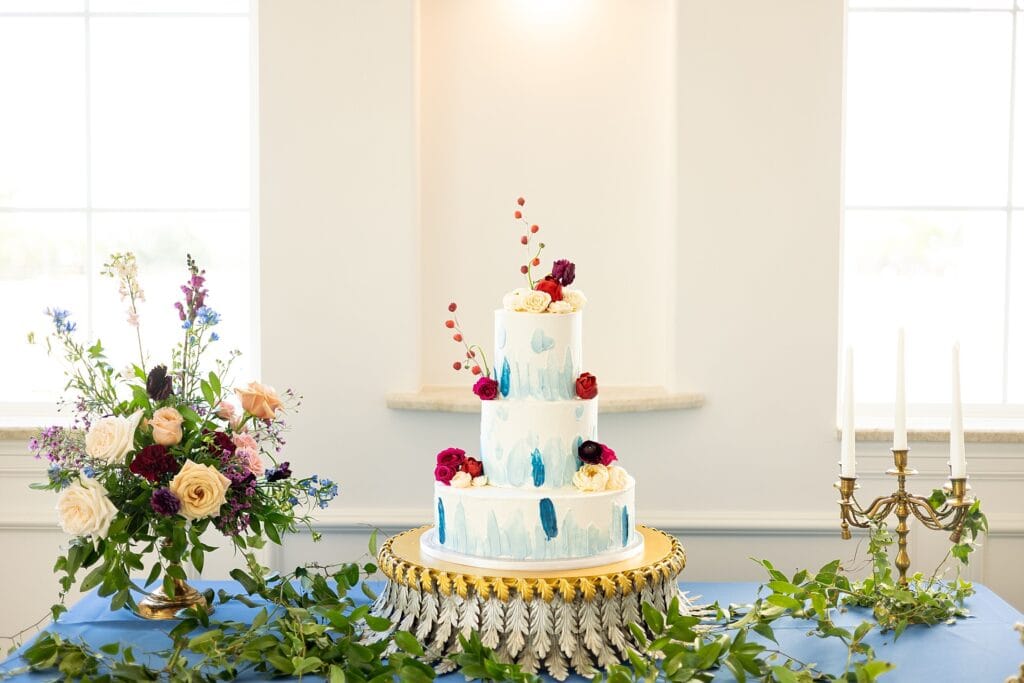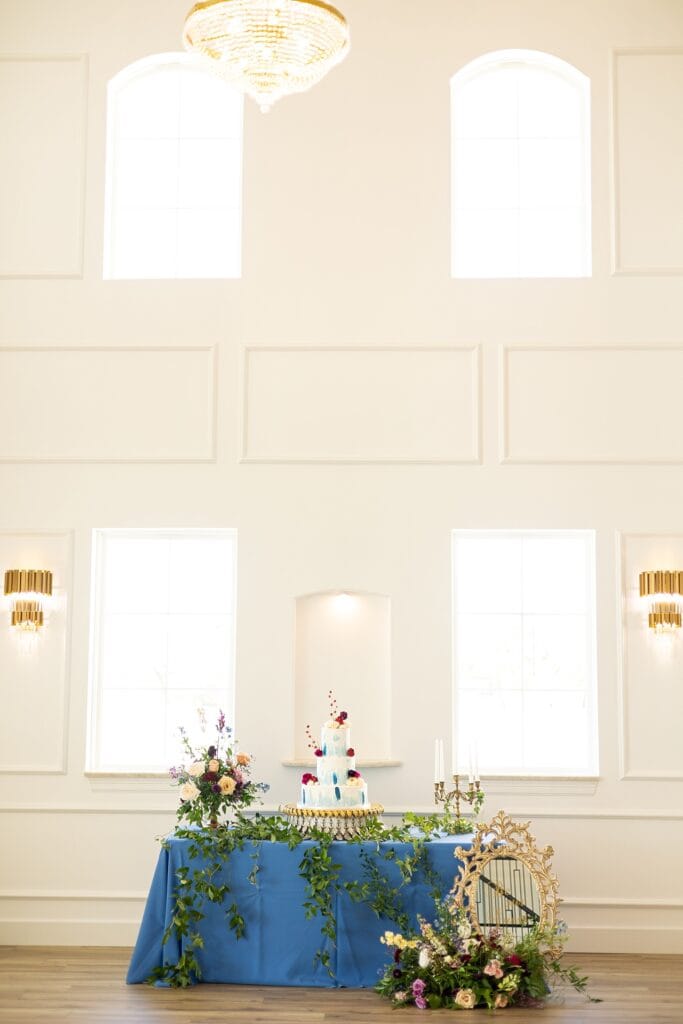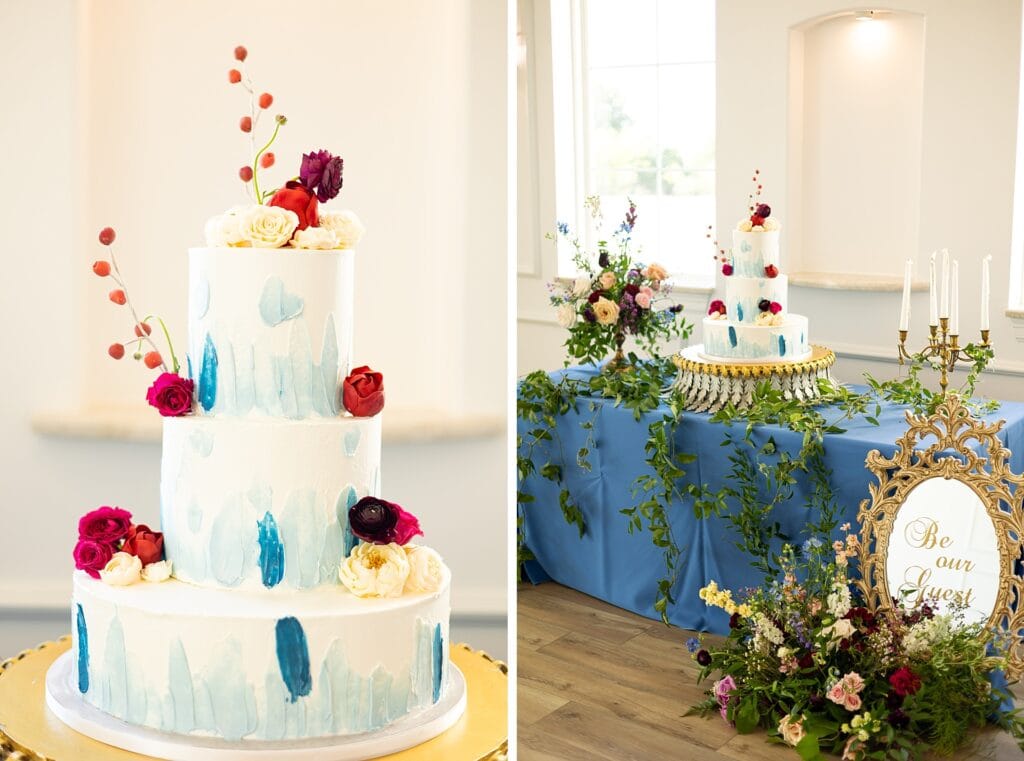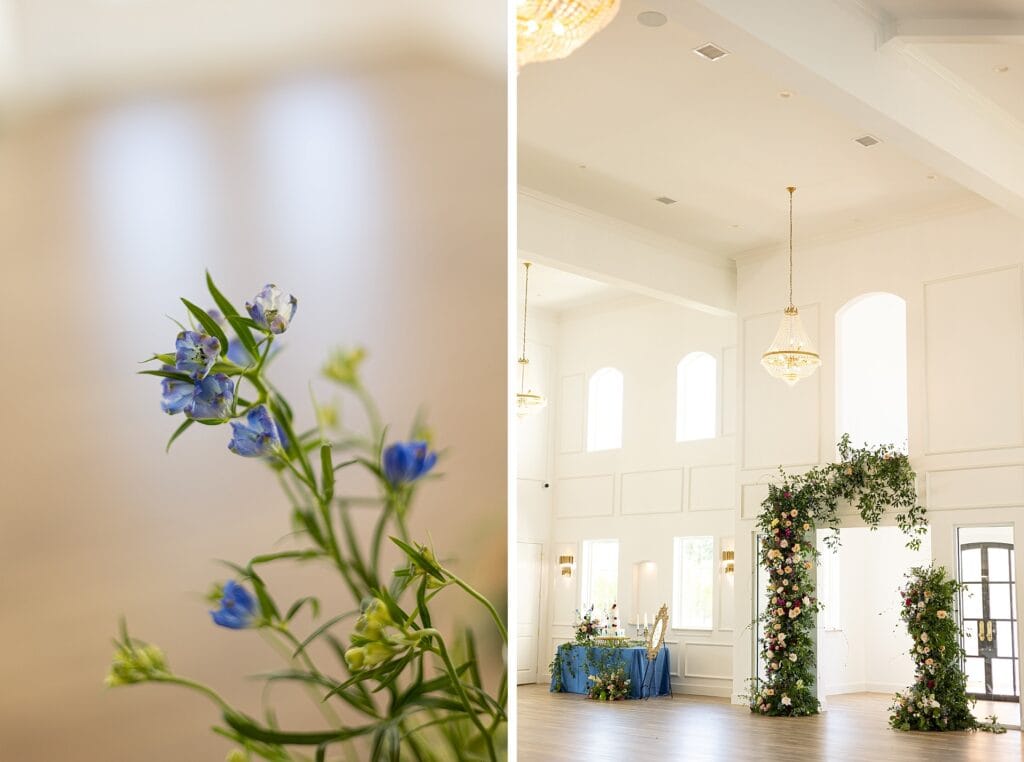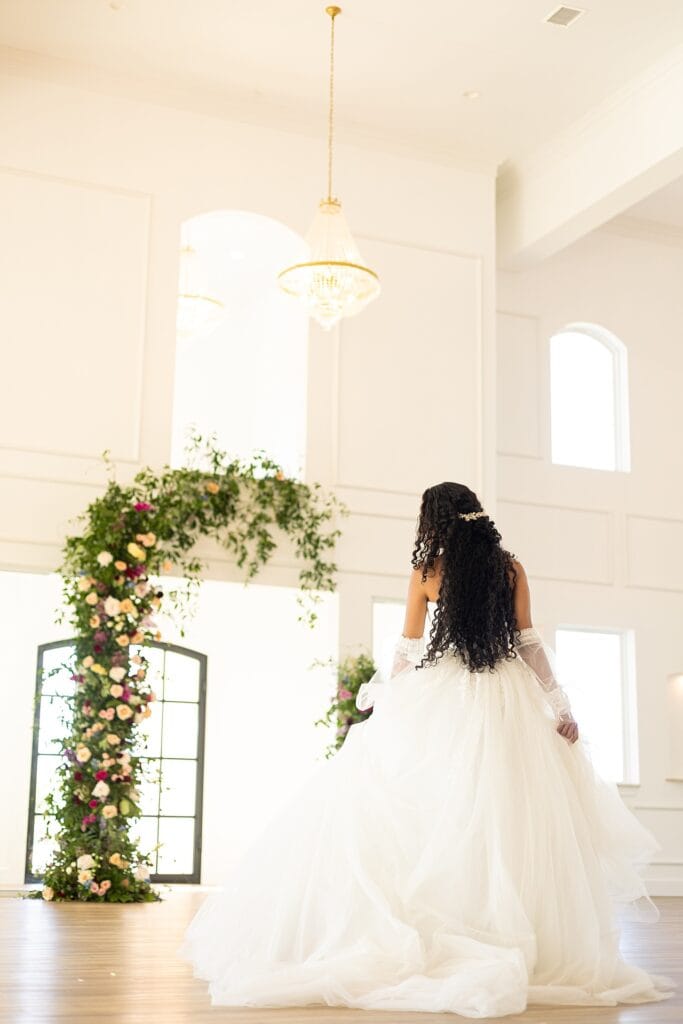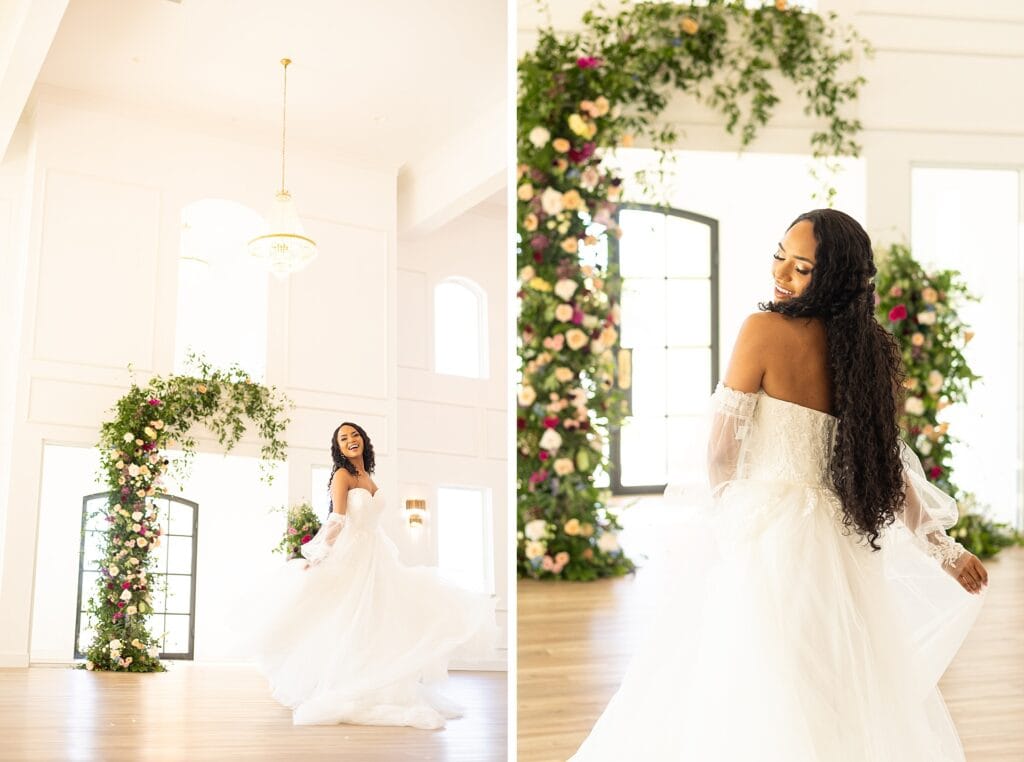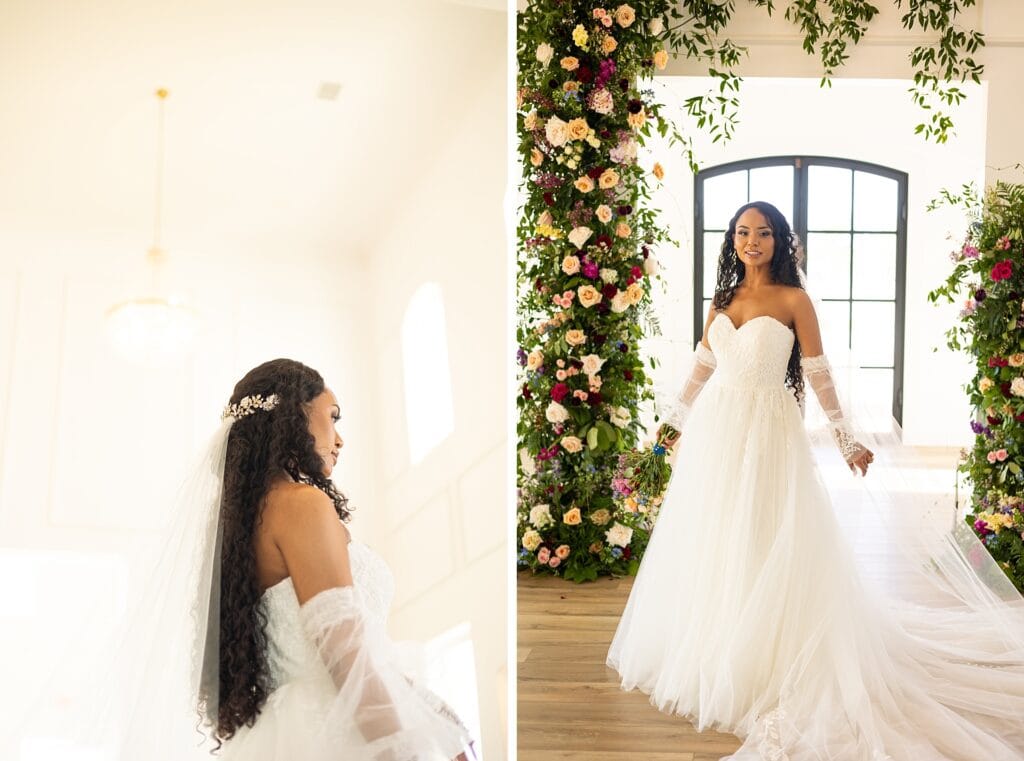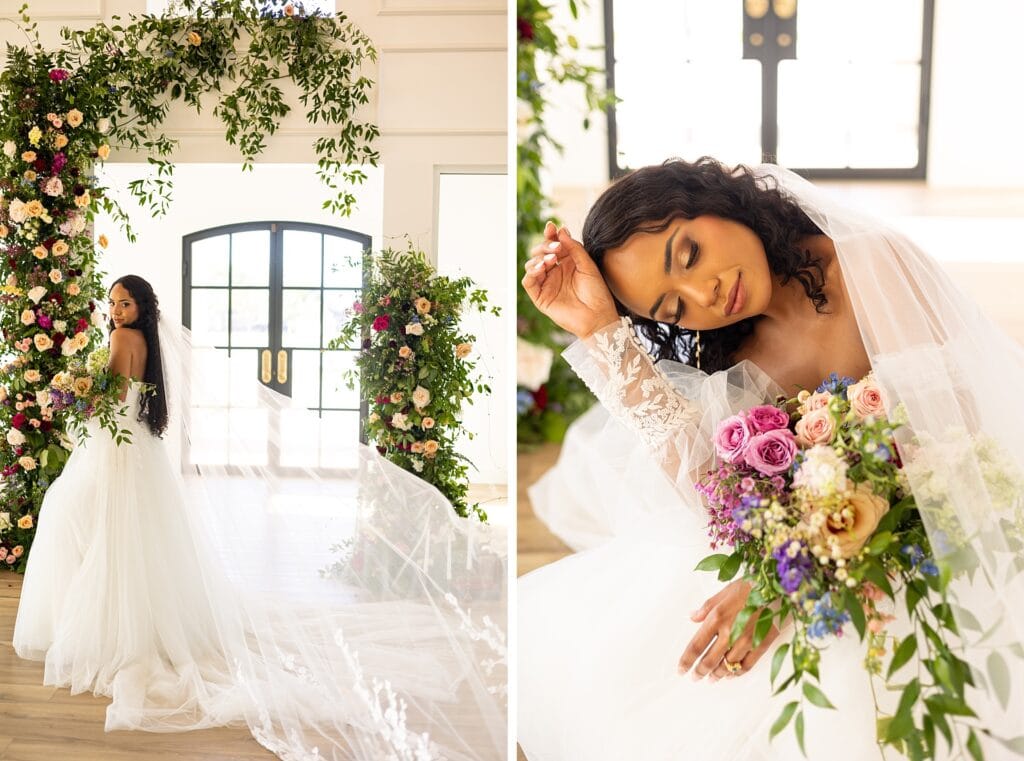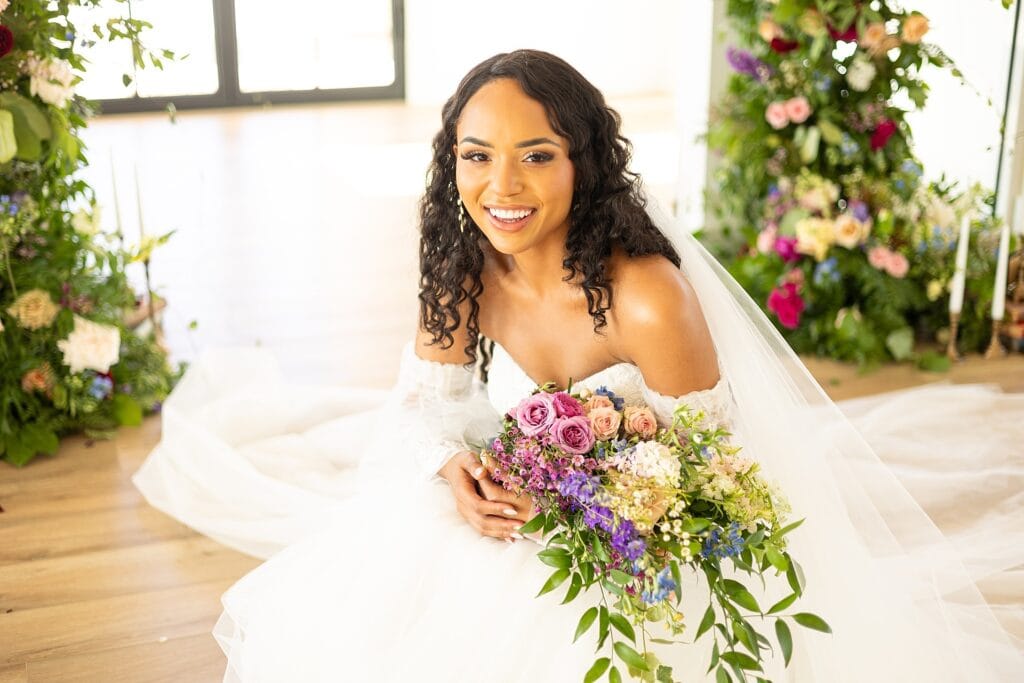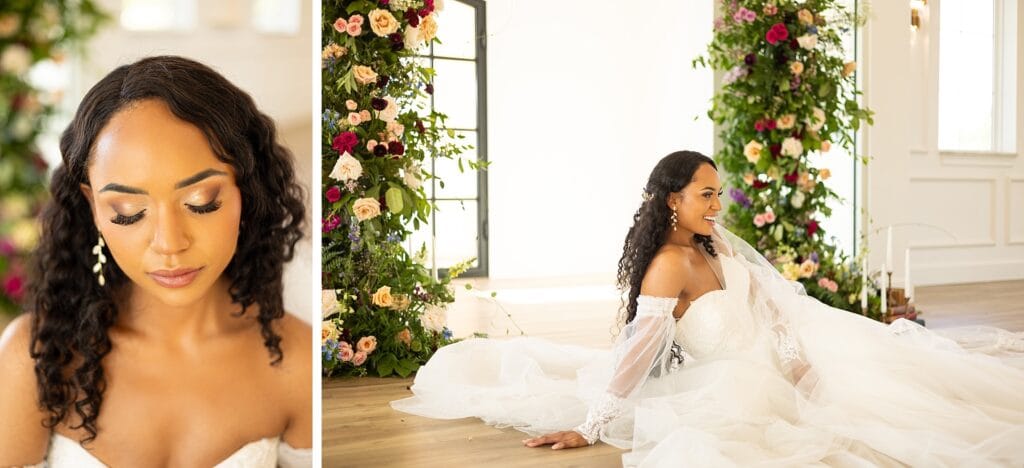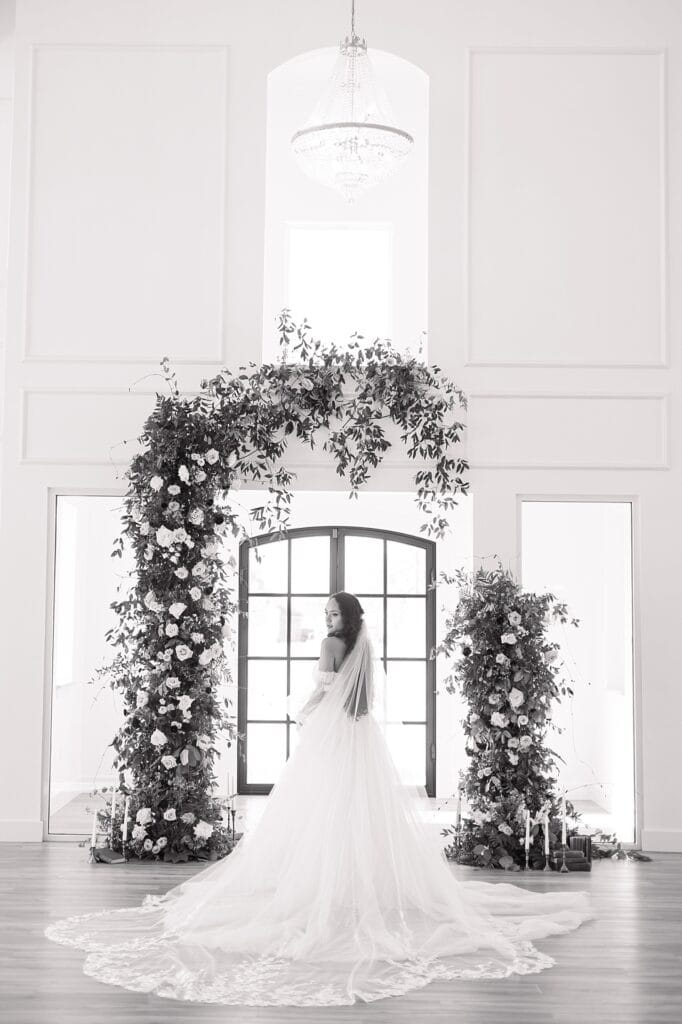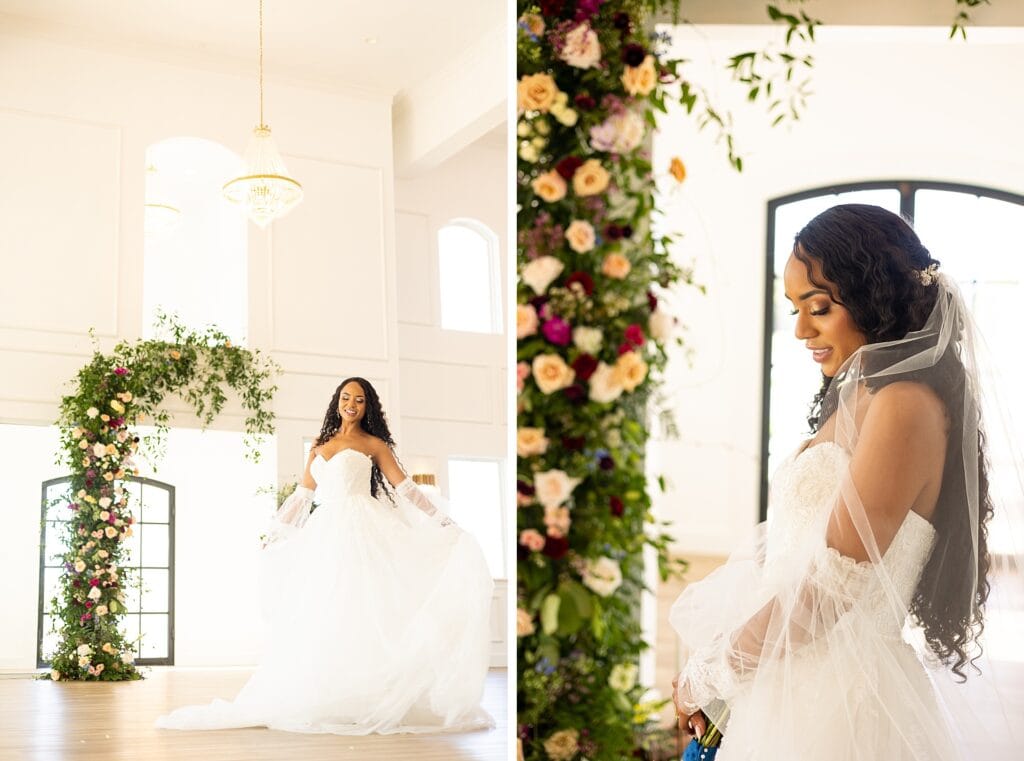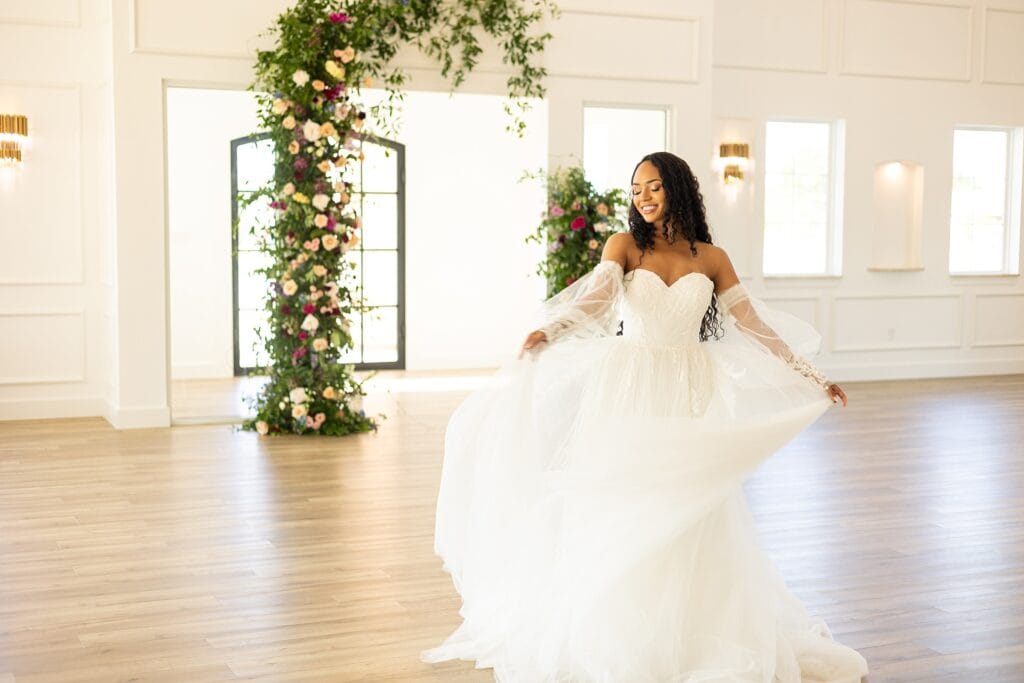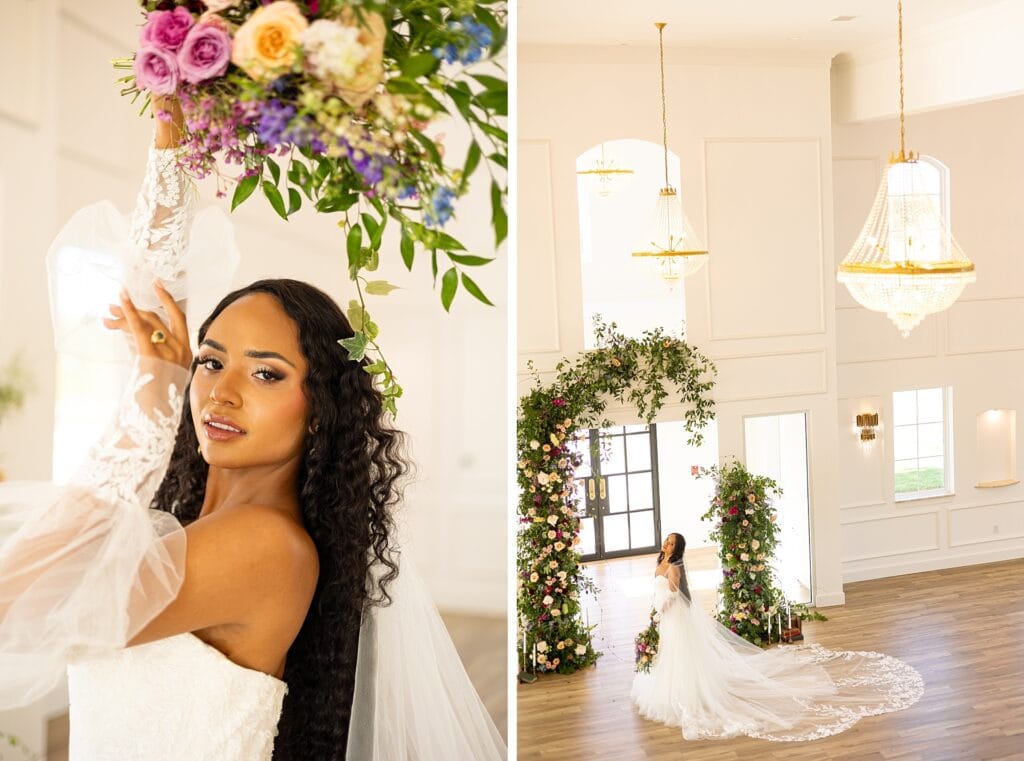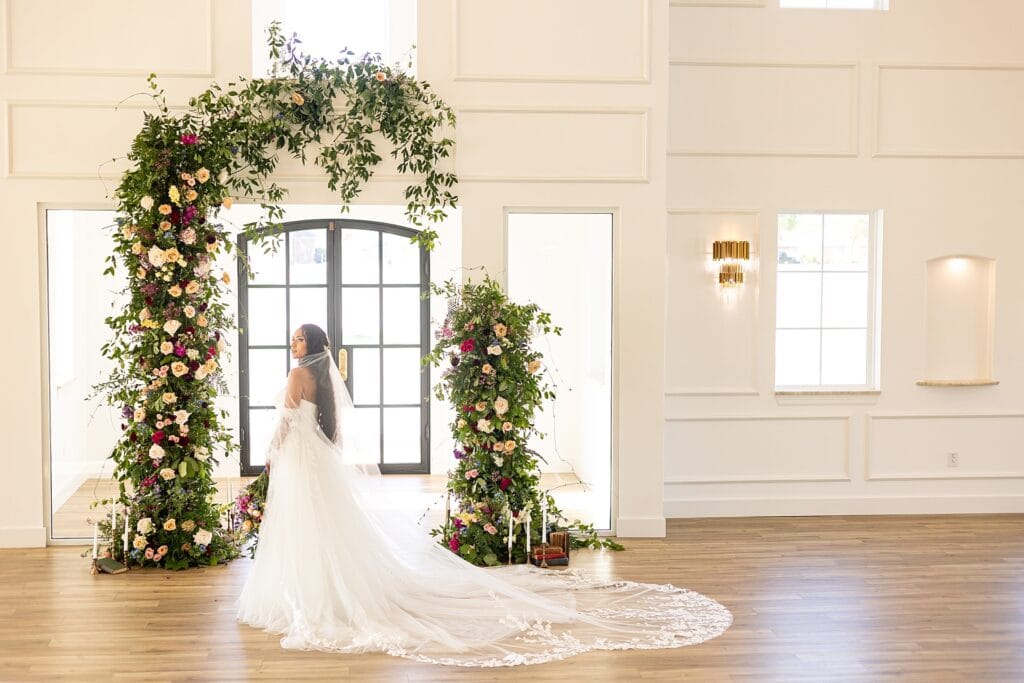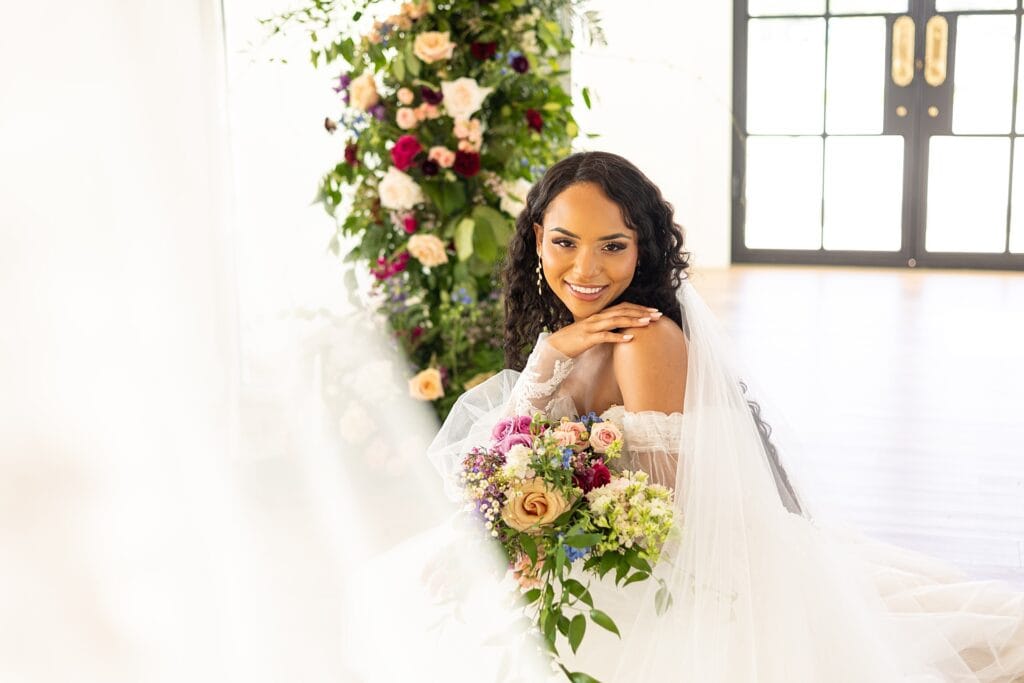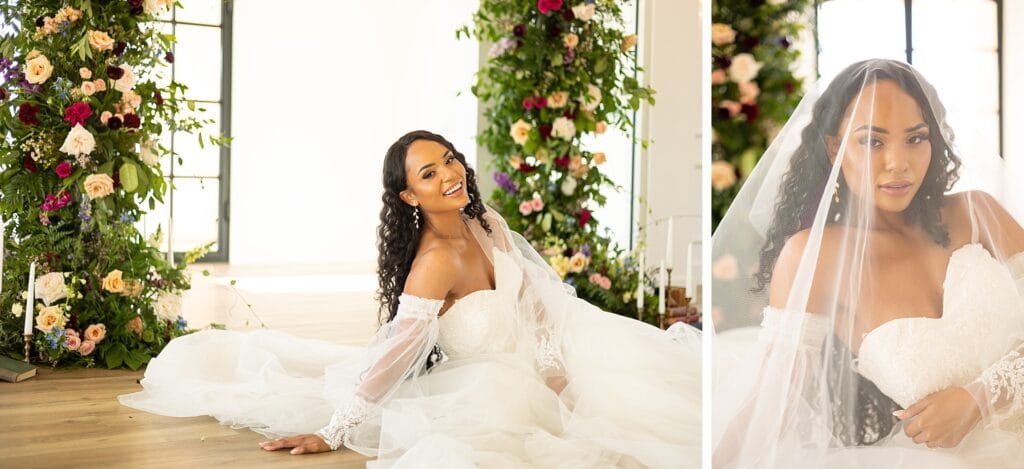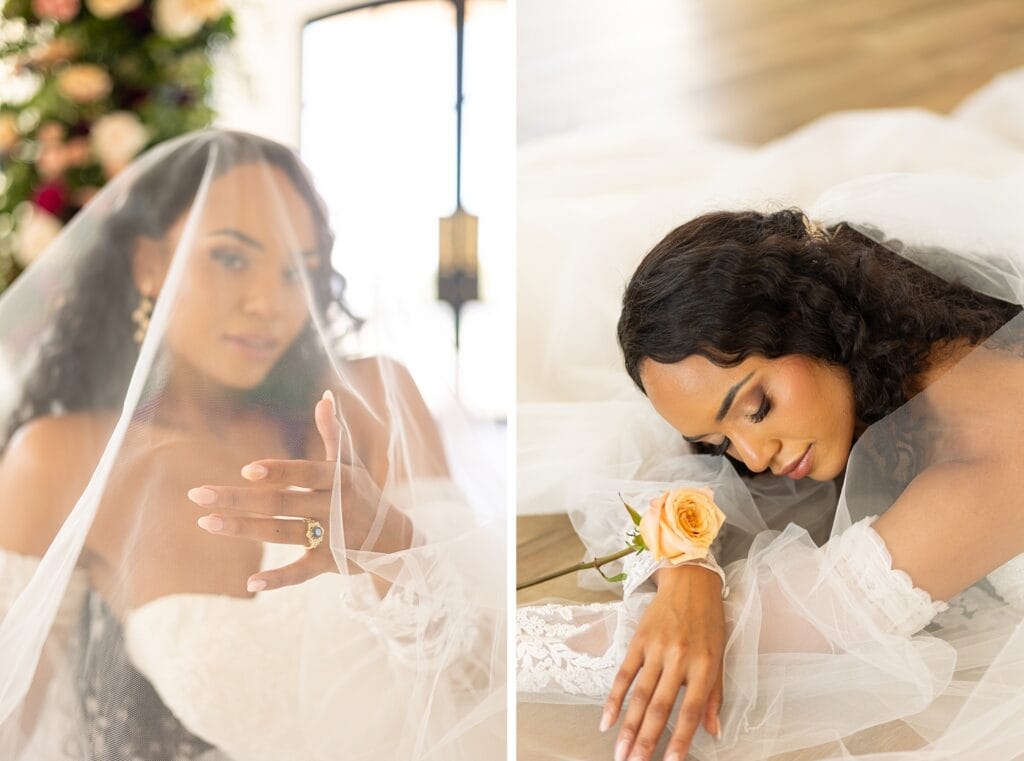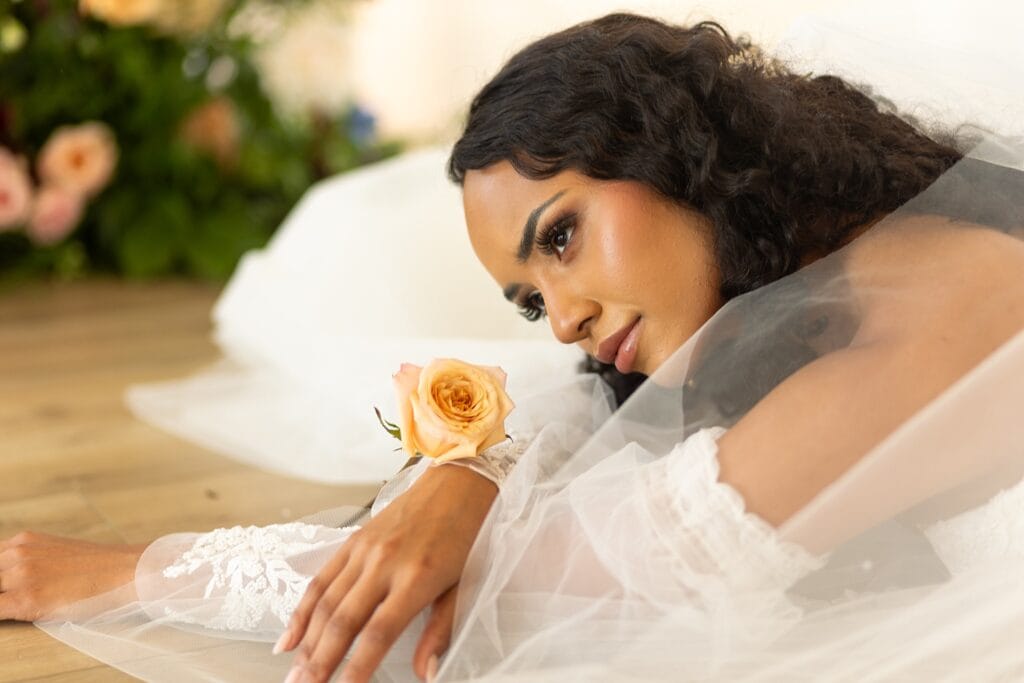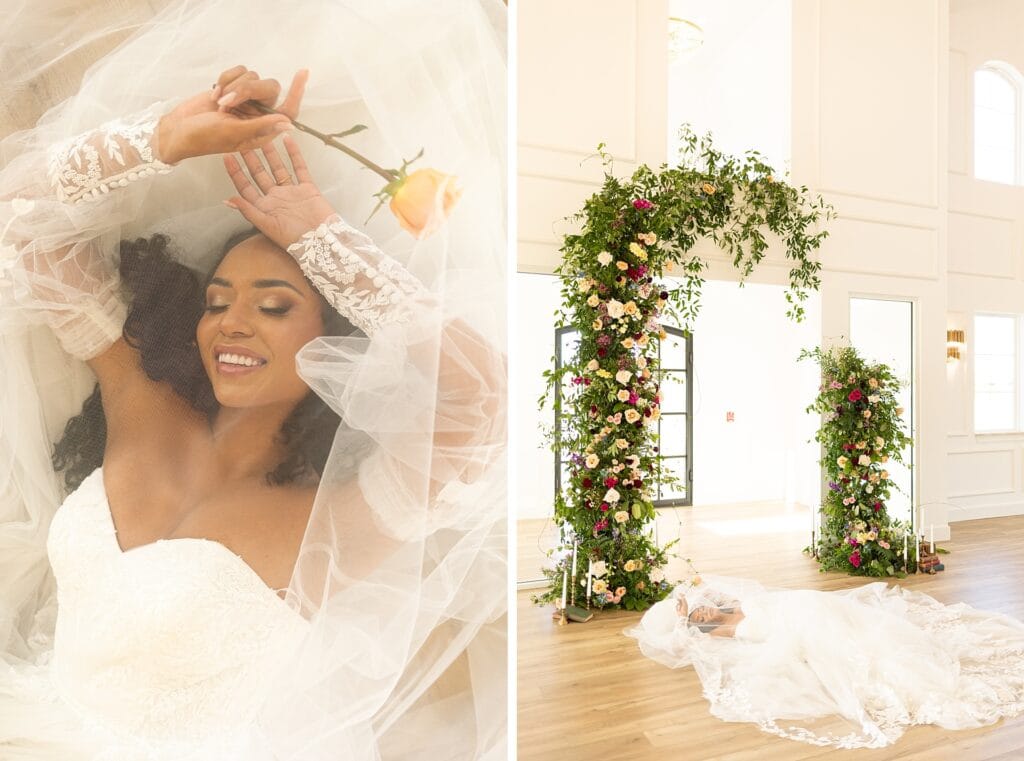 This next one I have hanging in my office; when I unboxed it all I thought was, "I wish I'd gotten a bigger print."