I had interacted with Bailey for a whopping two minutes before I decided she was going on my preferred vendors list, why? Besides Cheri looking amazing, Bailey asked what style of photography I do so she would know if Cheri needed extra blush or not. Um, that's brilliant! It had never crossed my mind to include the make up artist on my editing style, but it absolutely does affect how they should be dolling up the bride. Like I said, brilliant.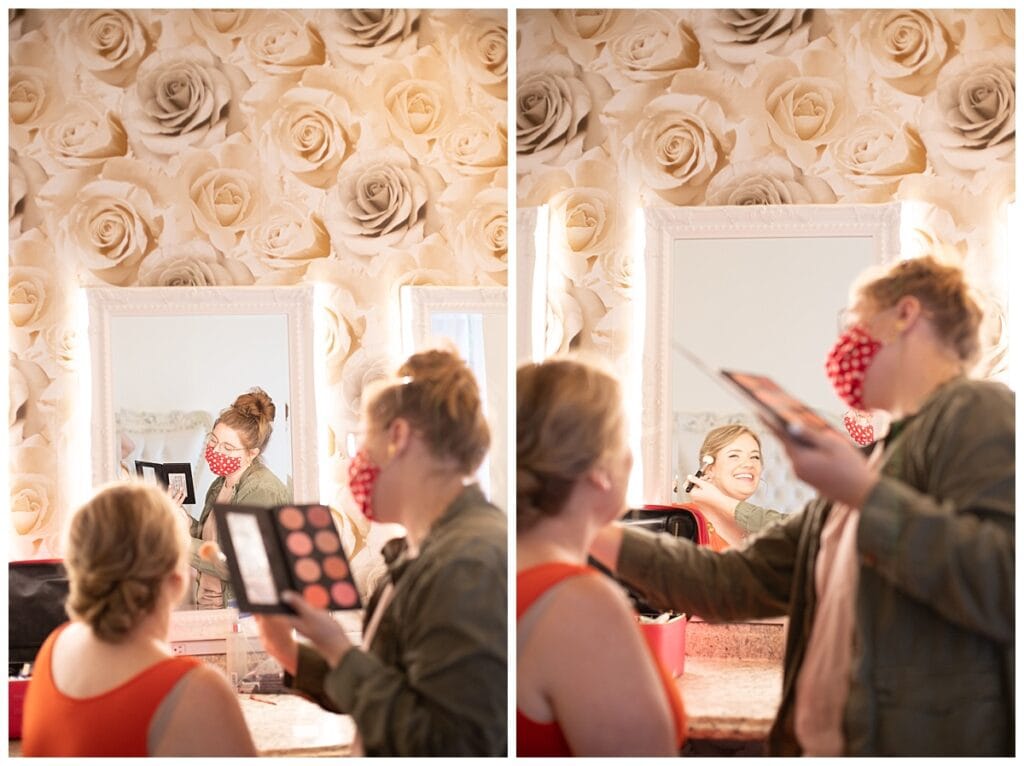 Tell me about your life away from work
My life away from work is full of music, friends and puppy snuggles! I have a 3 year old Australian Shepherd named Hercules and he is the goodest boy! Some of his favorite tricks are "jump" and "spin". When I am not with the best dog the world has ever seen, I can typically be found at the piano. Playing the piano is one of my favorite hobbies. It is challenging but incredibly satisfying when you finally nail down a piece you've been practicing. It is also great for stress relief! Something else I look forward to every week is lunch with my family after Church on Sundays! It is the perfect way to reconnect with my family and recharge after a busy work week.
How did you become a makeup artist and hair stylist?
To become a hair stylist and makeup artist I went through a cosmetology program offered through my High School. After graduation, I took my exams, passed and was able to start working in a salon! It wasn't until over a year later that I realized I was unhappy in a salon environment and decided to give hair and makeup for wedding and other events a try! After I worked my first wedding, I never looked back!
What services do you offer?
I offer formal and editorial hair and makeup services, specializing in airbrush and wedding day glam!
When should brides reach to out if they want to book your for their wedding day?
Brides can reach out at any time! But, to get the most accurate and up to date pricing and availability, brides should reach out as soon as they have their Venue booked!
What should brides have in mind when choosing their wedding day glam squad?
When choosing your wedding day glam squad it is important to make sure you are comfortable and confident in whoever you choose! Take a look at their Instagram to get a feel of them their work. Find someone who fits your vibe and run with it!
What tips do you have for brides when it comes to preparing their hair and skin for the wedding day?
When it comes to prepping your hair and skin for your wedding day, talk to your artist and see what they recommend. Everyone is different! But here are a couple of things that I recommend to most clients:
Have clean and dry hair and go through your normal skin care routine! If you don't have a skin care routine, just moisturize!
Anything you'd like to add?
Whenever you are going through the trial run for your wedding day, you don't need to have everything figured out! Find an artist team that you trust and come with ideas! Honesty is key, if you don't like something, I promise it doesn't hurt our feelings. That is what the trial is for! We are here for you and want to make sure you are happy with your wedding day look!
Where can brides find you?