Hello Dearies
So you've got all the wedding details planned and good to go, but what about time before the wedding? Make sure you have yourself set up for a restful and happy start to your wedding day while you and your girls get ready.
Set the tone
Whether you're spending your prep time in a hotel room or at your venue's bridal suite, now is the time to set the tone of the day for your favorite group of gals. 
Make it fun but relaxed. Coordinated pieces for the day are a great way to unite your group and keep them comfy—think robes, wedding party t shirts, even matching pj pants or slippers (why aren't bridesmaid slippers a thing?). And don't forget to have a photo in your cute ensembles before getting dressed.
Maybe you do some festive decorating, or not, definitely keep your girls fed with some yummy little bites (going to go mom on you and suggest fresh fruit, and encourage everyone to drink water, not just bubbly and lattes).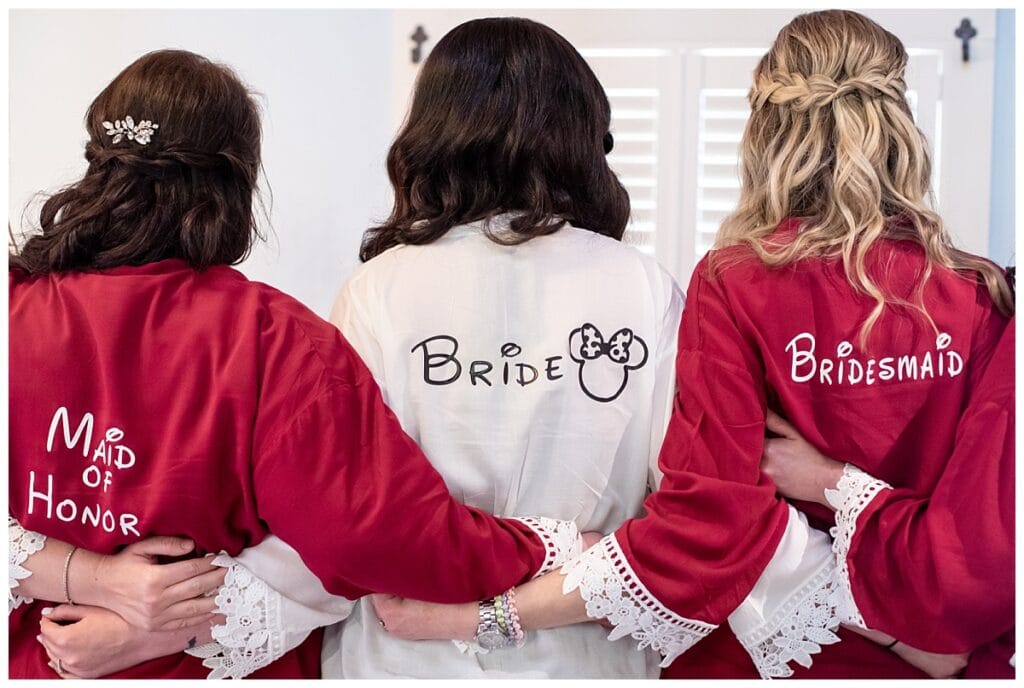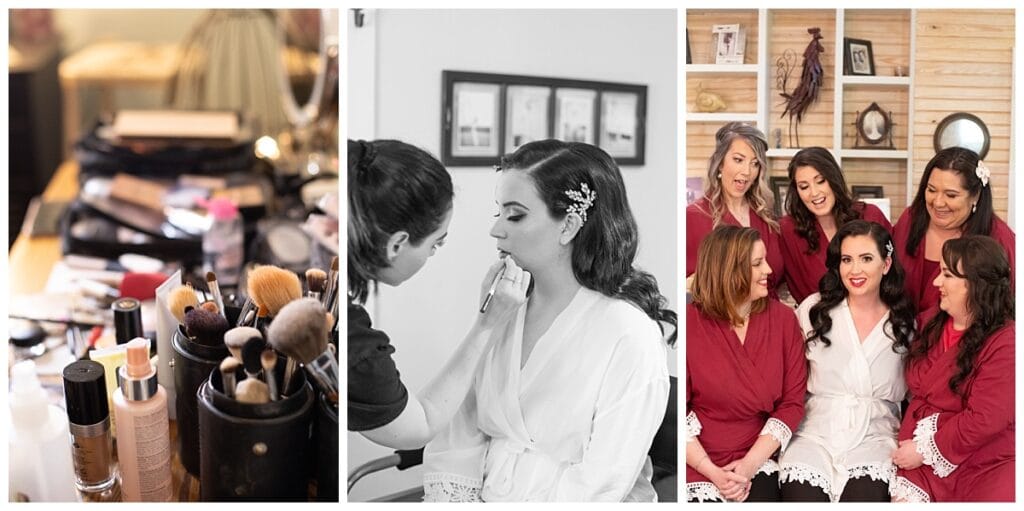 Give yourself time
There are two times in the wedding day where you are most likely to get off schedule—getting ready time and family portraits.
Give yourself extra getting ready time, more than you think you may need so you don't ever feel rushed. Also, have everyone else get ready first! The bride is last to get ready, including getting dressed. This way, as your mom or bridesmaids help you with your finishing touches, they are all picture ready.
Another reason to give yourself extra time–you never know if you're going to have a pre-wedding surprise from your groom.
What am I doing
One of my favorite parts of the wedding day is the getting ready time; there's nothing quite like the energy of the bridal suite when everyone is getting dolled up. Now, never fear, I will not be snapping away while you're makeup-less. I'll be in and out, capturing bonding time of you and your girls but will save most candid photos until your glam squad is adding their finishing touches. During this time, I will also be capturing all your bridal details.
I like to be a fly on the wall through most of this time, but when it comes time to get you dressed, I'll guide you and your girls to capture some beautiful and still natural getting ready photos.
Don't forget the guys!
The boys have to get dressed too! While I'm with the ladies, Colton will hang out with your Groom and his men before the ceremony and capture them getting ready too–The men folk may balk at the idea of some capturing getting dressed, but your going to appreciate having those image to tell the entire story of your wedding day.
The most important thing is you start you wedding day relaxed and surrounded by those who bring you comfort and support.
Always,
Rebekah